Rack & Pinion Pneumatic Actuator
---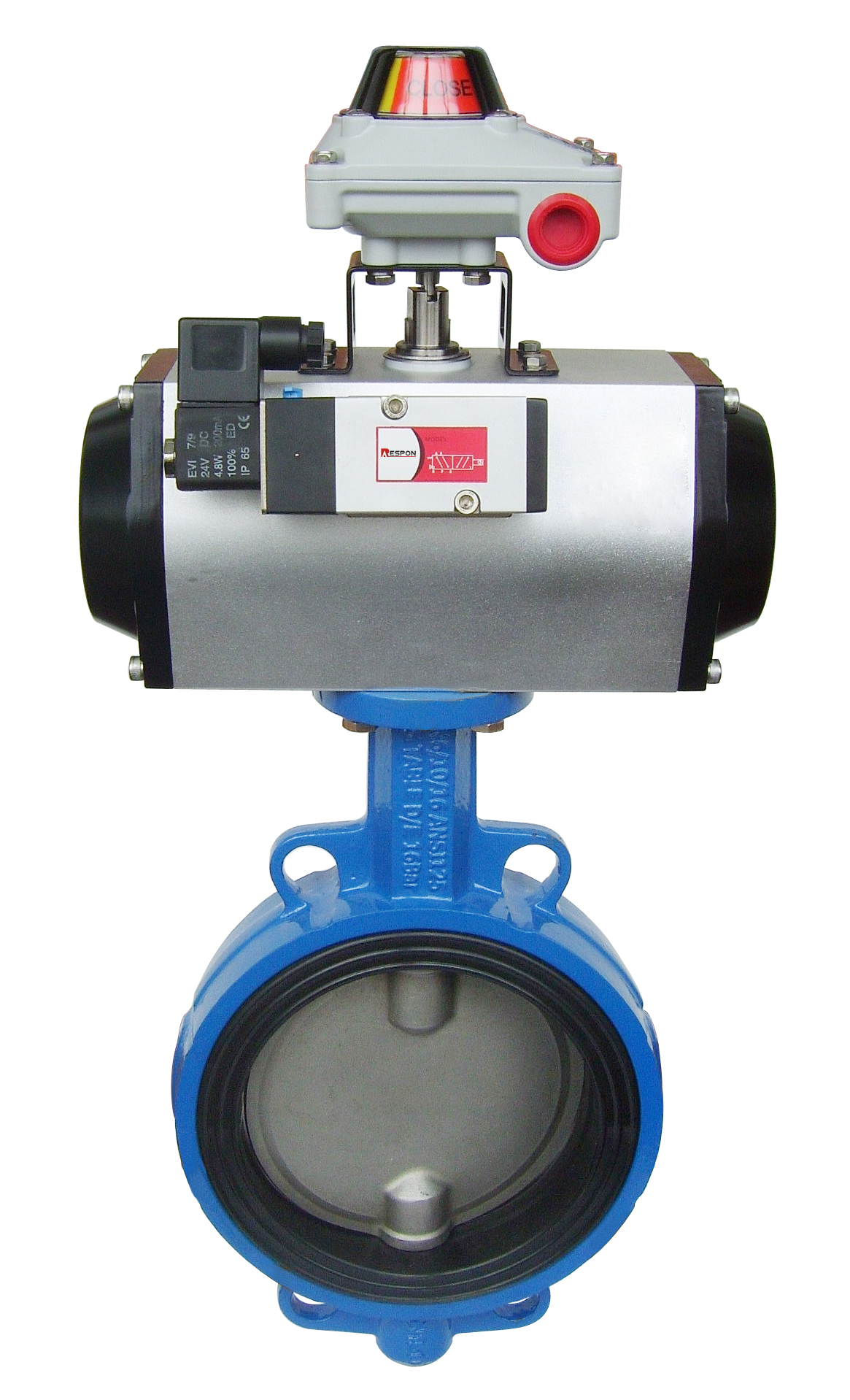 Introduction PPT: http://www.respongroup.com/download/T_series_pneumatic_actuator_introduction.pdf
Catalog download:
T series: http://respongroup.com/download/T_series_pneumatic_actuator_catalogue.pdf
C series: http://respongroup.com/UploadFiles/201212/RESPON_PneumaticActuator.pdf
Rack and Pinion actuators often offer the most economical solution for quarter-turn valves that have a fairly constant torque requirement throughout the stroke.
100% INSPECTION & TESTING BEFORE THE SHIPMENT!
Feature:
Ø Rack and pinion design;
Ø Compact design, same cylinder and caps for double acting & single acting actuator;
Ø Namur interface for easy solenoid valve mounting;
Ø ISO 5211 mounting interface;
Ø Dual travel stops adjustment.
Performance:
1. Body use extrusion aluminum, hard anodized up to 50 um to protect against wear and corrosion while reducing piston friction.
2. Dual travel stops adjustment can make a +/-5︒adjustment in two directions, keeps the consistency with the valves in the fully open and close position.
3. Epoxy coated die-casting aluminum end caps provide maximum resistance against corrosive elements.
4. Spring sets
Different break and seat torque combinations to fit different air input and output torque;
Phosphate coated to protect against corrosion;
Easy assembly and low risk.
5. Pinion
The hardened steel to ensure the precise and reliability of movement;
Nickel plated to protect against corrosion;
Stainless steel is optional.
6. Piston
The precisely die casting aluminum pistons are fitted with high quality O-rings and guides resulting in high ratios output torque vs input air pressure.
7. Piston guide
Large contact area and self-lubricate, high strength material provide high thrust stability with minim friction
8. Seals
NBR70 for standard temperature operation;
Viton or HNBR seal are available to high or low temperature use.
The Main User
ABZ BITORQ